What Our Clients Say
"The album sounded incredibly good, and the whole session, and the editing, mixing, and mastering was done quickly, efficiently, and perfectly. I have no hesitation in recommending Paul, and Jaminajar Studios to any local or international artists intending to record."
"Working at Jaminajar was an extremely creative and rewarding experience.
Having Paul as a producer really helped to clarify the creative vision I had for my material and produce the best product possible"
"The studio is in an idealic setting near Narrabeen lake. It's spacious, comfortable, and really fun to record in."
–
"Paul Najar is a walking encyclopaedia with absolutely everything to do with audio engineering."
–
"Being a highly respected keyboard player composer and arranger-himself, he (Paul) is able to infuse the session with intelligent suggestions and practical solutions to complex problems. He has a huge library of midi sound files and analogue tape effects, and can really pull any kind of sound."
"Scattering drum patterns, creeping synths, the twang of a guitar and layered backing vocals gives the track a weight that is breathtaking."
–
"Paul is a great producer and musician."
"A lot happened in three days and the result was two very clean and very beautiful songs which would be the opening tracks on Stamps & Coins."
Music Production

When producing a record, an album or just a single many bands wonder why they may even need a producer or how a producer may be able to help them. At Jaminajar this is understood. What a producer does is different on each job. But one thing we do on every job is take 100 percent responsibility for the creative and technical outcome of the finished product, ensuring it is of the highest standard in every way. This does not mean we're making our record. We're here to serve you the artist and make your record.


First up we get the deal done so everything is clear. For your peace of mind and for the most creative working environment, all our production deals are done under a fixed price structure so there are no nasty surprises…

"It's all about the song"

There's no doubt in our mind that the primary reason why a recording becomes loved by many is that it's a great song that is well performed. We quality check all of that. We help choose your best song/s if need be – even if it's not quite complete – and help you finish it. Then we help to get the absolute best performances out of each and every musician and singer. If you're short a musician we take care of that as well. We have access to some of Australia's finest.

Once the recording and editing is done we mix your track/s to perfection ensuring that the artist's message is most easily conveyed to their audience. We can also help with the final mastering of the finished recordings or refer you to a top mastering house and attend the mastering session.

When your product is "ready for prime time" we can introduce you to some of the top people in the field that you'll need to help promote your recordings and to help manage your business affairs as your popularity grows.

In a nutshell, that's how we do it at Jaminajar. Book your no obligation meeting with us today. You'll get a free review of your tunes and an hour with a world class producer discussing your music.
Sound Recording

For any recording services you may require we can provide you with a technically excellent recording studio and a world class engineer at a great competitive rate.

From a simple voice over or vocal recording right up to the biggest productions, our skill and experience combined with top equipment and excellent acoustic spaces mean that recordings made at Jaminajar are of the highest technical quality.

Contact us if you have any specific requirements or for more information on our recording equipment.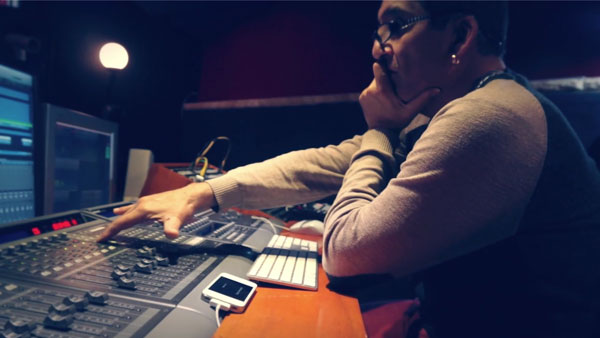 Mixing & Mastering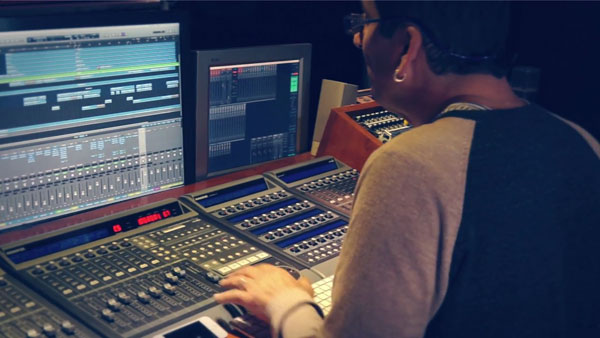 It can be hard to "hear" the value in spending money on an outside mixing service without being able to compare both mixes side by side. If you've had the chance you will know that it's an important step to take for every home recordist & producer for your music to be presented at its best.
Jaminajar has provided world class mixing services to a long list of happy customers. We regularly get hired to mix our clients recordings to perfection. Feel free to attend the session or take advantage of our unattended service with internet delivery.
Either way we always provide a fixed price quote that includes revisions and changes for no additional cost.
All our services come with a 100 percent customer guarantee. We're not happy until you're happy.
Keyboard Sessions & Music Programming Services

Paul Najar is one of the finest electronic music programmer/ arrangers in the world today. He brings a classical and jazz piano background and marries that skill to a deep understanding of a broad range of synthesis & sampling types, MIDI programming and cutting edge software tools.

Get your keyboard and music programming tracks done by the best. Come to us or we can come to you or send us your tracks and brief over the internet from anywhere in the world and take advantage of our quick turnaround remote service.

All our services come with a 100% customer satisfaction guarantee.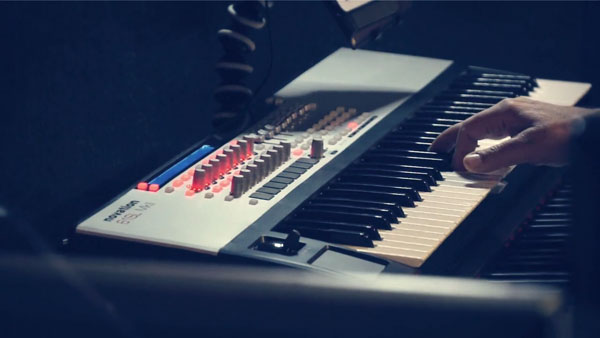 Film & TV Music, Sound Design & Post

Jaminajar has been creating musical content, sound design and providing post production services to Australian film and television for more than 25 years. We have a savvy creative team encompassing a balance of youth and experience ready to infuse the latest cultural bent as audio and music into your next branding exercise, advertising campaign, TV show or film.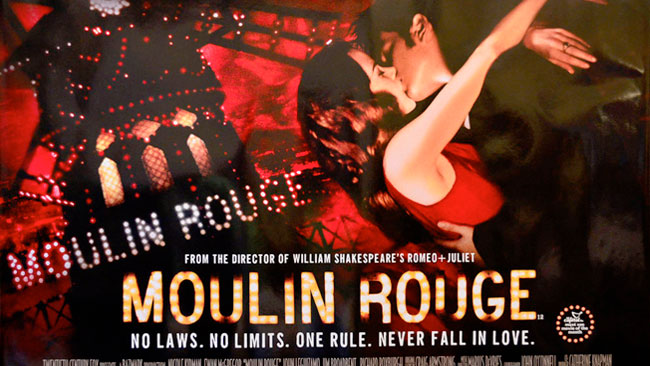 Already in the terabytes, our sound library of effects, atmospheres, foley and more is ever expanding. In the past we've been involved in the music & post production for blockbusters like Moulin Rouge as well as some "not on the radar" short films and other low budget productions.
For smaller budgets we can offer package deals that include bespoke music creation, effects, atmospheres & post production including the final sound mix, and for bigger productions we're happy to be just one cog in a much bigger machine.
Contact us now to discuss your project requirements.
Rehearsals

Why go deaf using worn out or poorly maintained equipment rehearsing in bad sounding rehearsal rooms with little or no attention paid to the acoustics of the room? Our acoustically pristine room is available for rehearsals 10AM – 10PM 7 days. Why have we gone to such trouble to get this room to sound so good? Because it forms the main recording space of one of the Northern Beaches best recording studios.

INCLUDED EQUIPMENT:
Shure Beta 57 and Beta 58 microphones.
Allen & Heath Zed 12FX mixer
2 x QSC K8 powered speakers on poles (1000 watts each)
1 x powered stereo monitor send (Alesis Monitor One's on stands)
1 x powered mono Australian Monitor floor wedge (15″ + horn)
2 hours: ……………………………………………….$50.00
3 hours: ……………………………………………….$70.00
4 hours: ……………………………………………….$80.00
EQUIPMENT FOR HIRE
Fender Profile bass guitar – $10
Gibson 1957 GA6 guitar amplifier – $15
Rat distortion pedal – $5
Roland RD-64 Electric Piano – $15
*Rehearsal recording service available including USB direct to your iPhone/ iPad. Please ask for more information.
Rate Card

If you would like to receive our services rate card please contact us and we will happily send one  to you.

*All our work and services are fully guaranteed. We're not happy unless you are!